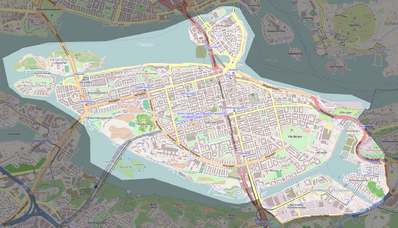 'Södermalm stadsdelsområde (Södermalm borough) is the southernmost part of central Stockholm. Initially kwown as a quarter for artists and workers, it used to be a part of the city with social problems. Nowadays it is rather expensive to live there and it has become similar to other parts of central Stockholm.
Ad blocker interference detected!
Wikia is a free-to-use site that makes money from advertising. We have a modified experience for viewers using ad blockers

Wikia is not accessible if you've made further modifications. Remove the custom ad blocker rule(s) and the page will load as expected.